Card Sets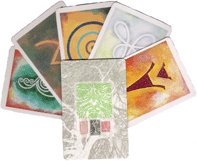 'Tree Spirit Oracle Cards'
Boxed set of 75 cards that can be used on their own or with the 'Tree Spirit Oracle' Book.

Accurate divination tool using enegies of trees.



A Set of 40 cards linked to Shamanic Power Plants


A set of 33 brightly coloured cards with images of runes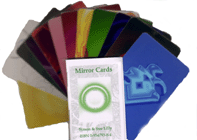 Colour Therapy Cards - updated version of the 'Mirror Chakra Cards' - now laminated, slightly larger.