Colour Therapy Tools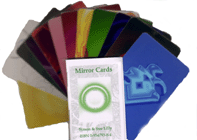 Colour Therapy Cards - updated version of the 'Mirror Chakra Cards' - now laminated, slightly larger.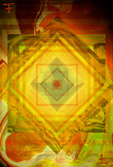 A group of 5 laminated energy cards (8 x 6 cms) linked to the 5 Elements:

Fire; Earth; Metal; Water; Wood

Ideal for space clearing, Feng Shui, personal healing & chakra healing


Please note: orders from the Middle East need to be sent by Aramex so incur a postage cost of 20GBP per package


Fourteen vibrational essences that focus the healing power of light.

The 10mls size are available singly or in boxed sets of eleven, twelve or thirteen essences of your choice.

Each essence not only contains the essential vibration of a colour but is charged with dynamic shape that focuses the finest levels of the colour into the preparation.

Brilliant colour therapy tools!

All our essences can be supplied as non-alcoholic pilules on request.