Preseli Bluestone (unspotted)


Protecting, cleansing and activating spray
Preseli Bluestone gem essence
Preseli Bluestone Bower Essence


Information about the properties of Preseli Bluestone as determined by Simon & Sue and their students, and subsequently included in 'Essential Crystal Handbook' Published in 2006 by Duncan Baird.

This will be sent to the email address you give on your order form when you make an order for other items.

If you want the information without placing an order, please email us at:
info@greenmanshop.co.uk

Thank you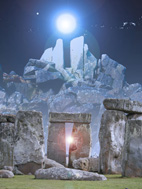 Our book that examines the myths and stories about Preseli Bluestone.
This stone from west Wales is central to the development of Stonehenge as the major ritual site of ancient Britain.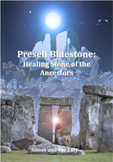 Preseli Bluestone book.... plus

20 oval, flat unspotted Preseli Bluestones, enough to do any layout in the book!

The supply of 'flat stones' has now ceased, so what we have is all there is going to be for the foreseeable future.

Postage and packing will apply to all non-UK orders:
EU - £4 (Small Packet rate)
USA, Canada, Japan - £20 (International Signed for)
Middle East - £25 (Secure Courier)


A selection of stone, same as some of the remaining central stones of Stonehenge.


This unspotted bluestone is sourced by Preseli Bluestones Limited.
Both English Heritage and Pembrokeshire County Council have confirmed that 'Preseli Bluestones Limited' has the legal right to quarry the bluestone from just outside the national park, in a nature-protected area. There have also been tests to show that the bluestone from there is the same composition as some of the remaining bluestones (dolerite) at Stonehenge.




Preseli Bluestone set with silver

Simon & Sue have worked with Preseli Bluestone over many years and have written a book (available in the Preseli Bluestone Section here or under 'Books') and developed courses for those wishing to explore the stone:

Preseli Bluestone: Healing Stone of the Ancestors
Preseli Bluestone: Time Shift: Past Life Healing for the Future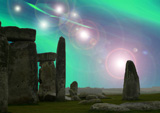 A6 cards with images linked to Stonehenge and Preseli Bluestone