Services offered by Simon & Sue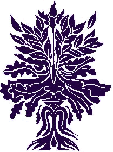 In this section you can order:
- request that we assess a personal combination for you or a client to help with a specific issue

If you already know which essences you want in a combination - this can be ordered in the 'Essences' section - last option.






Personal Talismans especially designed and made for your particular needs and goals.

Personal talismans begin at £25.00 but will vary in price depending on how much work is required.


With Sue Lilly:

Fees for Mentoring and Consultancy Sessions

Fees for Guidance/Reading Sessions

(Sue holds a Diploma in Creative and Clinical Supervision and is a registered Consultant for the British Astrological and Psychic Society (BAPS) in Astrology, Intuitive Cards and Colour)

By Phone - 01392 832005

By Email - info@mcscourses.co.uk

By SKYPE: mandalamentor

Distant assessment of the needs of your animal and the supply of an essence or essence combination to help deal with any problems.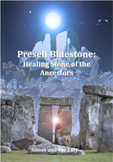 * Wholesale on various products for people who are reselling to the public

For a full wholesale list - please email us at 'info@greenmanshop.co.uk' Thank you