New Items


A unique set of images and words designed to help us connect with the energy of the Tree Kingdoms for clarity, solace and healing.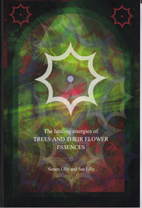 New Books for 2021 & 2022


NEW EDITION. The English Runes.

76 card and 33 card sets

Size: 4.75" x 2.75" (12cm x 7cm)

Reproduced here in a new edition as a standard tarot-size cards, this is a rich and visually stimulating way to read runes, whether for divination or assessment purposes.

The deck includes the 32 characters of the full Anglo-Saxon (Northumbrian, or English) rune row. Each image explores the pattern and traditional ascribed meaning of the rune energy. In this de-luxe version there are two complete sets of the rune row, one white on black, the other black on white. This allows the reader to use the rune cards in much more flexible ways.

Each pack comes with brief guidelines for use. There will be specific instructions as to how to use the bind runes and their meanings.